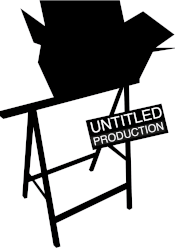 UNTITLED PRODUCTION

is a Brussels-based production platform for trans disciplinary practices, founded in 2013. It supports artists in crossover adventures, either through financial management or co-financing projects.



UNTITLED PRODUCTION's

mission is to engage in the broad spectrum of art disciplines and seek the border of were they overlap. The art practices in which they invest share common interests in social structures, history, politics, social forms, and image making. From their home base in Brussels they run an office and artist spaces which provide studios for about 5 artist practices.